Mixed-use developments have ridden a wave of popularity over recent years that shows no signs of slowing.
Kingston Foreshore, Braddon, Campbell 5, NewActon, Gungahlin Town Centre and Greenway have demonstrated the appetite for precincts where people can "work, rest and play".
Albert Stavaruk of Peter Blackshaw City & Inner North says a combination of factors contribute to their success.
"It's important to get the right blend of owner-occupiers and residential and commercial tenants," he says.
"Owners provide a sense of stability to an area while tenants offer a regular infusion of diversity that keeps a community growing."
Stavaruk says mixed-use developments hold strong appeal for a variety of demographics.
"First-home buyers, professionals and downsizers are all drawn to them," he says.
"People love convenient locations, proximity to shops and cafes, and a low-maintenance lifestyle."
Luke Dent of Blewitt Properties says successful mixed-use developments are the result of detailed planning, and community consultation.
"There's a lot that goes into getting it right and you can see that in developments-in-progress, like Campbell 5," he says.
"That has an owner-occupier rate of around 80 per cent and it's really starting to develop an identity as it continues to take shape."
Dent says these planned precincts offer residents a high walkability factor that allows them to stroll around green spaces and to patronise their local shops, restaurants and cafes.
"A strong part of the appeal is a relaxed lifestyle with an emphasis on maximising leisure time," he says.
Location Successful mixed-use developments are found in areas which contain critical factors to success. This might include zones for potential urban infill like Kingston Foreshore or high-growth areas like Gungahlin town centre.
Community It's important to have the right blend of occupants including owner-occupiers, residential and commercial tenants and a daily influx of office workers who all contribute to development vibrancy.
Amenities People are drawn to the walkability factor of mixed-use developments which put them in convenient strolling distance of shops, cafes and other businesses as well as proximity to green and/or water spaces.
Top pick of homes for sale within mixed-use developments:
Price guide: $1.895 million
3 bedrooms, 2 bathrooms, 3 car spaces, EER 5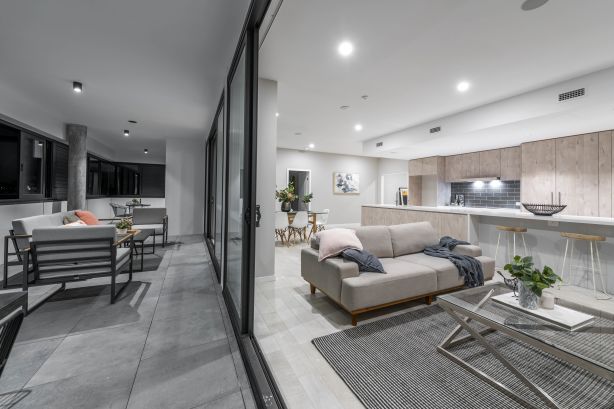 Kingston Foreshore has established itself as one of the most sought-after mixed-use developments in the ACT with its blend of apartment and townhouse options that sit comfortably with an increasing range of commercial and hospitality options.
Weeknights and weekend strolls along the Foreshore are testament to the attraction of lakeside living and entertaining.
And living in style doesn't get much better than this 220-square-metre, single-level penthouse which enjoys a northerly aspect that takes in views toward Black Mountain Tower.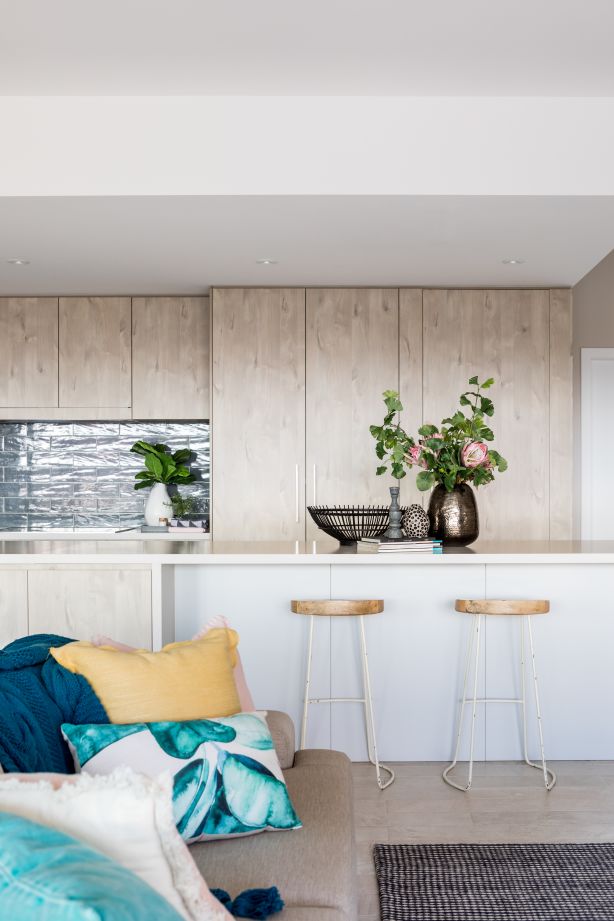 This three-bedroom apartment in Kingsborough Village is a sought-after find in an unrivalled location. It's also rare to find a dwelling with no shared walls.
The open-plan design features a generous 38-square-metre living area. There's a huge main bedroom and a secondary bedroom. These rooms all open onto a magnificent full-length covered balcony with bi-fold glass doors – the perfect option for year-round entertaining.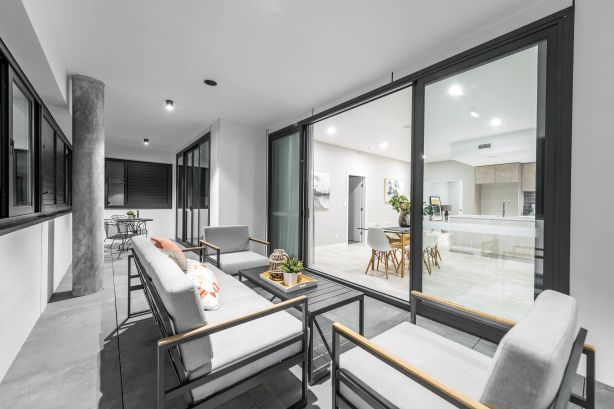 There's also a separate media room or den while the chef's kitchen features an enormous island bench, Miele appliances and a butler's pantry that's as large as some kitchens.
The main bedroom is separated from the other bedrooms and offers a huge walk-in wardrobe with lots of cabinetry for storage and a luxurious en suite with a dual vanity, free-standing bath and a spacious shower.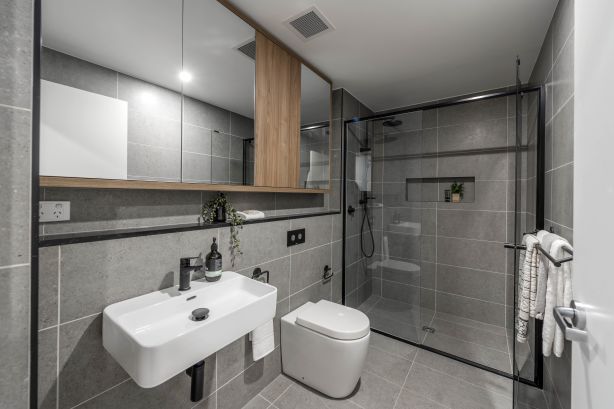 The other bedrooms are serviced by another luxurious bathroom.
There's lift access to basement car parking and this complete package is just a stroll to local restaurants and cafes.
This article was first published in www.domain.com.au. Here is the link to the original article.