Gavin Shaw loves football so much he wants to buy a home near Melbourne's most hallowed sporting arena. The only problem is, he lives in the US.
Mr Shaw, who is an Australian citizen, is one of a growing number of expatriates looking to buy property in Melbourne as the market weakens and the Australian dollar drops.
Buyers' advocates and real estate agents are reporting an uptick in inquiries from expats, who are now able to afford a bigger property in a better suburb as the exchange rate turns in their favour.
"I decided I'd like to try living in Melbourne when I eventually move back," said LA-based Mr Shaw, who moved to the US six years ago and is working as vice-president of finance at a global learning and development company.
"I miss the AFL. I'm a big Hawks fan [so I] would like to spend my weekends at the MCG."
Many expats are searching for properties to buy and rent out, then to move into when they return home.
These purchases remain unaffected by mooted changes to Australia's capital gains tax laws, which would see people selling a family home while living overseas after June 30 lose their capital gains tax exemption.
An expat planning to own an investment property in Australia and live in it later would face the same tax treatment as an Australian-based investor who later moved into their investment property, TaxBanter senior tax trainer Robyn Jacobson told Domain.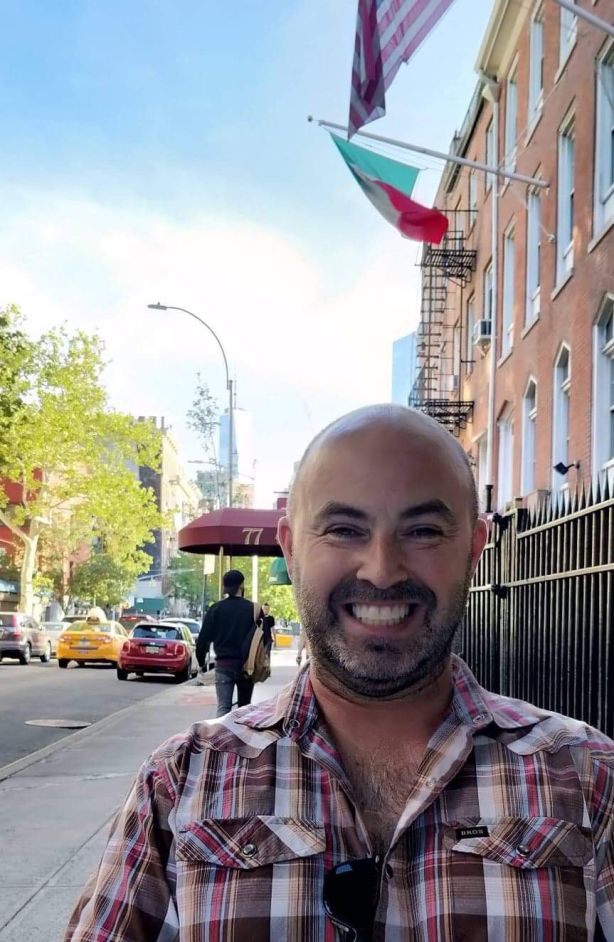 Directors Nicholas Morrison and Mark Brilliant from Aspire Advocates are seeing a high demand from buyers looking for a property somewhere near good schools and train lines.
Both are heading to Singapore this month to run a property buyers' forum there for the first time. They expect between 80 and 100 expats to attend.
"There's been a steady growth of Australians who are successful and living overseas who want to secure their future [in Melbourne] for when they come back," Mr Morrison said.
Sales manager with Ray White Southbank Michael Pastrikos has likewise seen an increase in interest from expatriate buyers, particularly over the past six weeks. He said buyers living Asia, Europe, the US and the Middle East were getting in touch.
"[Previously] now and then I was having those conversations," Mr Pastrikos said.
"Now they're getting closer together. I've had two of those conversations in the past two weeks."
One client who is working in London is keeping an eye on the market from his UK pad.
"He's looking at coming back – rather than moving back into a home he already owns, he's found himself able to afford something better," Mr Pastrikos said.
Another China-based client flew into Melbourne over the recent Chinese New Year to look at properties he could buy for around $1.4 million and see what he could now get for his money.
Director of Marshall White Stonnington Marcus Chiminello said he had also had far more inquiries for prestige properties over the past few months from people living and working overseas.
"Normally we see a rise at Christmas time when a lot come home to visit," Mr Chiminello said.  "We've seen more inquiries this year and they're a lot more serious."
Buyers' advocate Cate Bakos said while more people living and working overseas were inquiring about properties, tighter lending criteria from the banks meant it was harder than ever to get the desired amount of finance.
"I have had an increase in expat activity," Ms Bakos said. "Inquiries are up, but conversions are way down."
She said many of her clients were having to reduce their loan requests, in order to be able to get a mortgage in Australia.
Despite this, she said expatriate buyers were looking for good deals and some were successfully buying in Melbourne's inner suburbs.
She will be bidding on properties for some of these clients, including Mr Shaw, in the next few weekends.
"In the inner city there are quite a few pockets that have dropped by $100,000," Ms Bakos said. "There's definitely lots of interest now from both local and expatriate buyers."
This article was first published in www.domain.com.au. Here is the link to the original article: https://www.domain.com.au/news/why-australians-living-overseas-are-now-buying-a-home-in-melbourne-801485/