Tourism authorities have long argued that nothing beats Sydney Harbour. In real estate terms, at least, they're right.
Waterfront homes in Sydney attract the highest price premium around the world, but what is the real cost to buy in? Experts say a shortage in prime waterfront property means the competition to secure a marina berth, a jetty or just a harbour view is getting fiercer.
While Point Piper is naturally the prime pick among the waterfront suburbs, those seeking to add a boat to their property might need to shift their gaze a little further afield unless they're prepared to shell out a multimillion-dollar sum.
A recent Knight Frank report showed Sydney's waterfront properties commanded an average premium above similar inland properties of 89.3 per cent, the highest in the world and far eclipsing the Gold Coast at 64.1 per cent.
"Anyone who takes a ferry ride falls in love with [the harbour]. I think it is something we all want to achieve – it's the status that's attached to that," said Deborah Cullen, Knight Frank's head of prestige residential. "It's consistently in high demand."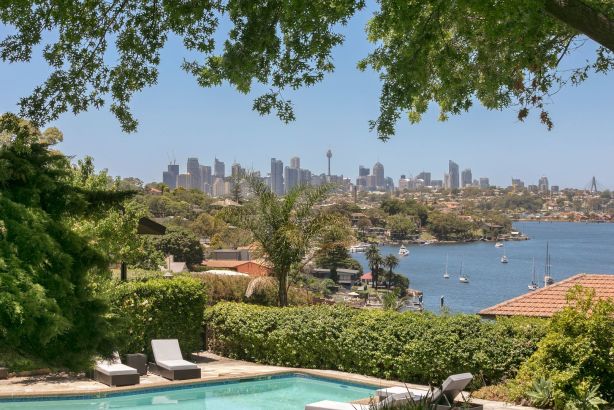 The Agency partner Ben Collier said premiums for waterfront properties varied significantly depending on views and access to boating facilities and beaches.
"If you compare what you can get from a waterfront on Watsons Bay versus the western side of the peninsula on Point Piper, you're talking significantly different numbers," Mr Collier said.
"Generally speaking, you look at Pacific Street in Watsons Bay. You can get a beautiful free-standing home with a jetty, a slipway with a view back towards the city skyline, Harbour Bridge, ranging anywhere from the mid teens to early 20s [millions].
"However, if you pick that house up and put it in … Wolseley Road [Point Piper], then you're talking three times what that is. It's a material difference. Their top end is still falling short of your entry level when you compare it Wolseley Road."
So can you buy in? Be prepared to wait. A long time.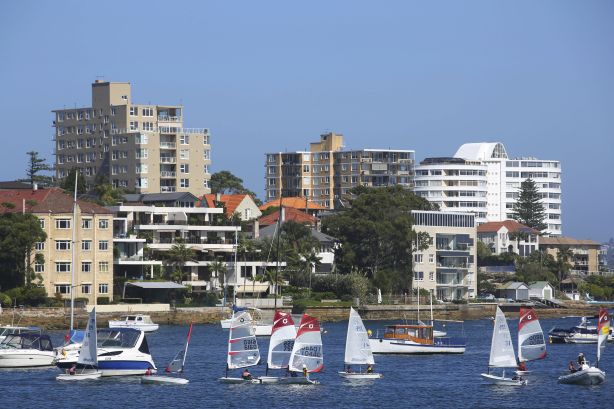 "Some of these homes turn over once every 20 years," Mr Collier said, adding the recent sales of Point Piper estates Elaine and Fairwater were generational. "It's not a high turnover rate."
He also pointed to Shellcove Road, Mosman, where the side with water access commanded a much higher price than the landlocked side.
Ms Cullen said buyers could get more value for money if they ventured north of the bridge because they were further from the city, highlighting Northbridge, Cremorne and Mosman as suburbs to look at.
Pittwater was also popular and seen as a playground for Sydneysiders with weekenders.
"You've got the great pubs up there that Justin Hemmes has done up there," she said. "A lot of our eastern suburbs clients have homes in Palm Beach and Whale Beach and use those as weekend retreats out on their boats with their families."
Boat real estate is almost as in demand as bricks and mortar. There are 11,348 private moorings in Greater Sydney — including 4866 in Sydney Harbour and tributaries alone — and potential tenants can apply to get on a waitlist, a Roads and Maritime Services spokeswoman said.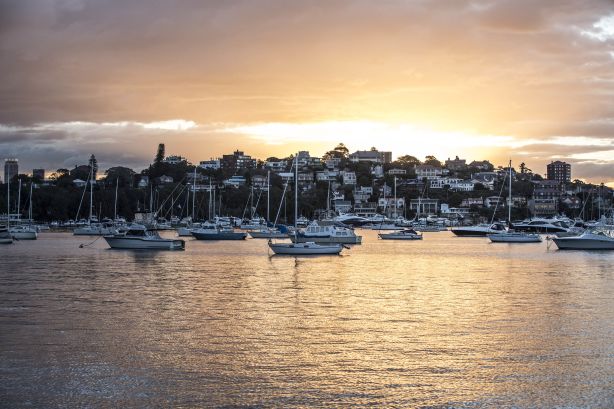 Dozens are already on waiting lists at Rushcutters Bay, Watsons Bay, Elizabeth Bay, Neutral Bay and North Harbour. If you can manage to get in, annual fees increase depending on the size of your vessel and where you want to moor it.
Private moorings in east Sydney Harbour are the most expensive and start at $524 for vessels seven metres long, ranging to $6114 for vessels 25 metres long. After that, it's an additional fee of $350 per metre.
Peter Mactier, NSW sales manager at boat brokerage Yoti, said while many people preferred private moorings in areas where they lived and sailed, there was an increased appetite to pay for a commercial mooring.
"Depending on the marina, they can park there, they might have dinghy storage and they may have a tender service. They get driven in and out," Mr Mactier said. "It's a really step-on, step-off service. It makes the day very easy and you're seeing that more and more.
"You don't have to sign on for years, it's fairly obligation-free, fairly readily available, they can go month to month. It's a good middle ground for not spending a huge amount of money."
He said while areas east of the bridge were always in high demand due to their high profile and views, many boat owners also rented a casual berth for a weekend or longer in different waterways including Pittwater, Botany Bay and Port Hacking.
"Middle Harbour is another loved cruising ground. You've got to get under the Spit Bridge and you can tuck yourself under Bantry Bay and you're surrounded by national park."
This article first appeared in www.domain.com.au. Here is the link to the original article.