Some of Melbourne's most luxurious homes aren't where you'd expect to find them.
Sure, Toorak has its share of amazing estates, but it seems these suburbs on Melbourne's fringe do as well – with properties fit for royalty now up for sale.
Suburbs including Melton, Belgrave South and Cranbourne South have estates resplendent with luxury homes, horse stables, pools and even sheds big enough for a yacht.
Usually best known for their affordability,  the prices of these homes would be out of reach for most of the everyday buyers in Melbourne's outer ring. Listing prices sit between $1.3 million and $4 million.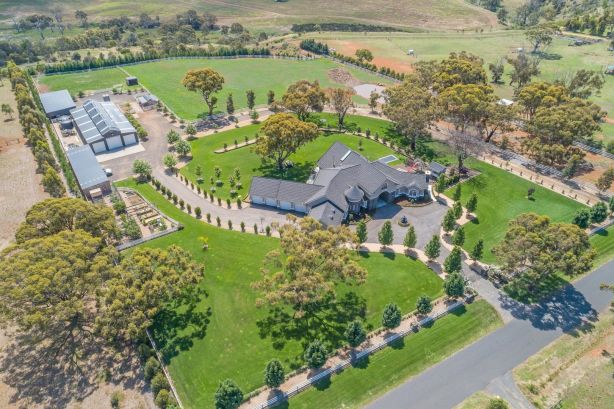 One of the most recent to hit the market is a four-bedroom, three-bathroom home in Strathtulloh, in Melbourne's north-western suburbs near Melton.
Set on two hectares, this sprawling mansion on Strathtulloh Circuit was listed late last week. As well as a layout taking in the beautiful surrounds, it has space for 34 cars and a shed big enough to house a caravan and boats.
Selling agent Hocking Stuart Melton's Damien Spiteri said a home like this coming onto the market in an area like Melton was rare.
"It's up there in the top 5 per cent in luxury homes in the west," Mr Spiteri said. "We've had a decent amount of calls and email inquiries already."
Mr Spiteri said while the owners loved the home they built — it was their dream home — they were now looking for a home with more land.
He wouldn't reveal the asking price, saying serious buyers would need to be vetted and then make an offer too good to refuse.
In Melbourne's south-east, an eight-hectare spread on Altson Road in Belgrave South has a pool, tennis court and some of the best views of the area that money can buy for the asking price of $2.2 million to $2.4 million.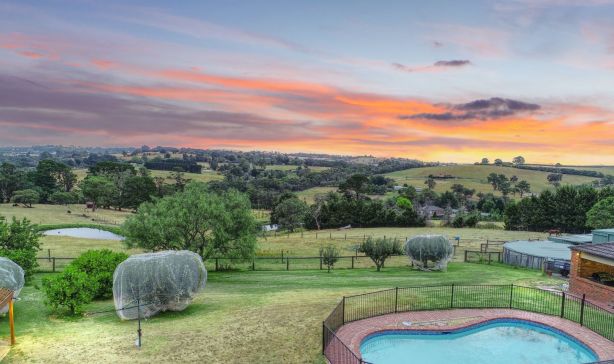 The house is a little older but, according to selling agent and First National Real Estate Neilson Partners director Peter Watson, that will mean a better price for buyers.
"The neighbouring property sold for $2.7 million so you'll save $500,000," Mr Watson said.
He said the couple who own the home are retiring, looking for something closer to Melbourne.
Both agents said these types of properties attracted buyers looking for a country-like lifestyle not too far from the CBD.
"You don't have to give up many of the things people cherish in Melbourne," Mr Watson said. "Driving into town is not an issue."
In Wonga Park, in the Yarra Valley, a five-hectare estate on Homestead Road is offering serene scenery and privacy for anyone currently living close to their neighbours in inner Melbourne.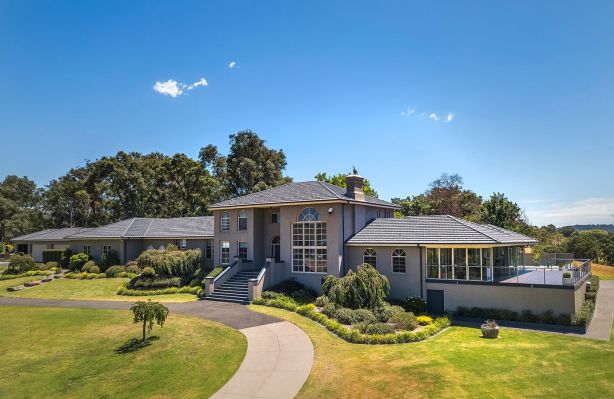 Jellis Craig Doncaster agent Sharyn de Vries said people who both loved horses and wanted open spaces were showing a lot of interest in buying.
The property, which includes a home with five bedrooms and four bathrooms, also has an arena for show horses. The asking price is between $3.7 million and $4 million.
"It comes down to having the peace and serenity and being close to great schools just 40 minutes from the CBD on the back roads," Ms de Vries said.
Other estates for sale on Melbourne's outskirts:
Eden Park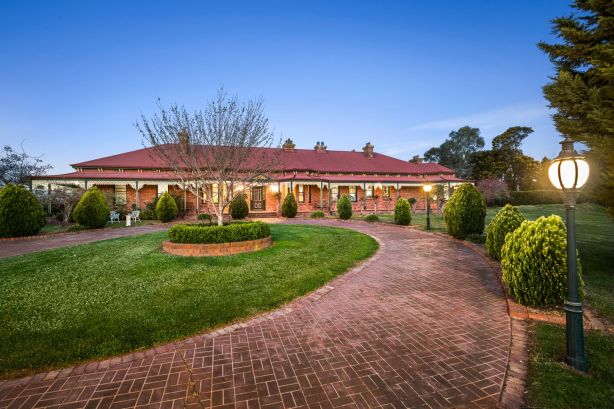 Where: 390 Fifth Avenue
Asking price: $1.3 million-$1.4 million.
Cranbourne South
Where: 35 Carr-Boyd Road
Asking price: $1.65 million
Pakenham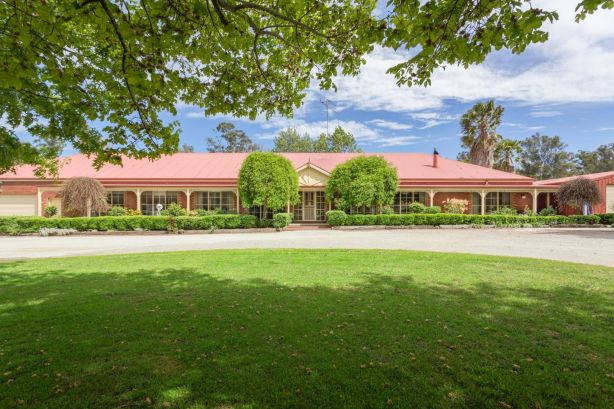 Where: 295 Army Road
Asking price: $1.8 million-$1.95 million
This article was first published on www.domain.com.au. Here is the link to the original article: https://www.domain.com.au/news/grand-estates-of-melbourne-dotted-through-the-citys-fringes-802072/