As Canberra undergoes a development boom, you may find yourself lured by the flurry of brand new homes hitting the market.
Buying off-the-plan is a great way to secure a brand new property while taking advantage of some financial incentives but it's not without risks.
Many developments are listed for sale before the development application has been approved, meaning if amendments have to be made it could potentially affect that extra closet space. You can also end up waiting years for the completion date, and there is also a risk the development you purchased may not even end up going ahead.
If you want to make sure the product promised is the one delivered and you don't want to wait, here's a list of developments in Canberra where construction has commenced.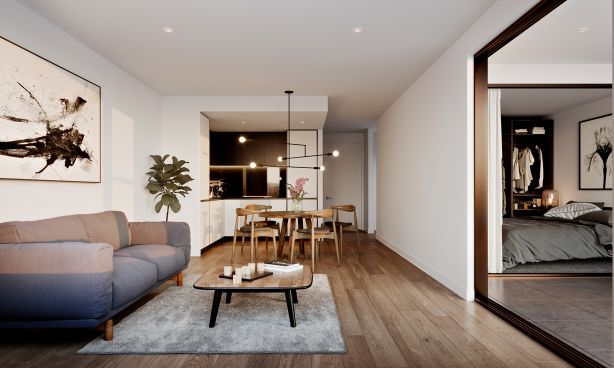 DKSN is one of Canberra's most anticipated developments, with more than 270 apartments, 13,200 square metres of office space and 7700 square metres of commercial and retail. The development will sit on the site of the former Dickson Motor Registry and is set to be a precinct to rival Braddon. Construction has commenced with an expected completion date of early 2020. Currently, the first stage, Cape, is listed for sale with 102 residential apartments with a mix of one, two and three-bedroom apartments.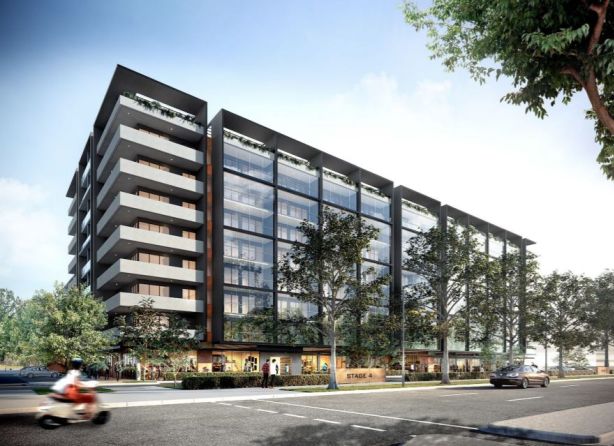 If you have driven along Cooyong Street in the past couple of months, then you would have definitely noticed the construction of Founders Lane. Sitting across from the Canberra Centre, the development has a prime location. The first stage, featuring two of the four buildings, is currently under construction (the second stage is currently awaiting development approval). Across the entire Founders Lane project, there will be 700 units and commercial space. The first stage is due to be completed by mid to late this year.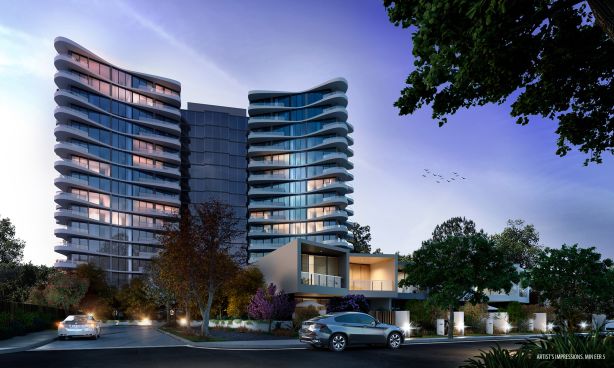 The 14-storey Ivy tower is one of three to sit on the former site of the old Yamba Sports Club in Woden as part of Amalgamated Property Group's mega-development. There are 280 apartments and six townhouses at the site with one, two and three-bedroom dwellings still available.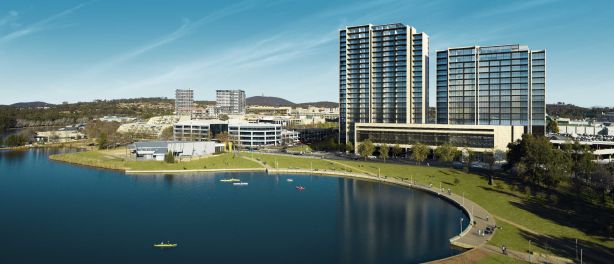 Construction at this Belconnen development commenced with a sod-turning ceremony in April last year. The development will span three towers standing at 13, 18 and 24 storeys with a total of 326 apartments across the buildings. Completion is anticipated for 2020.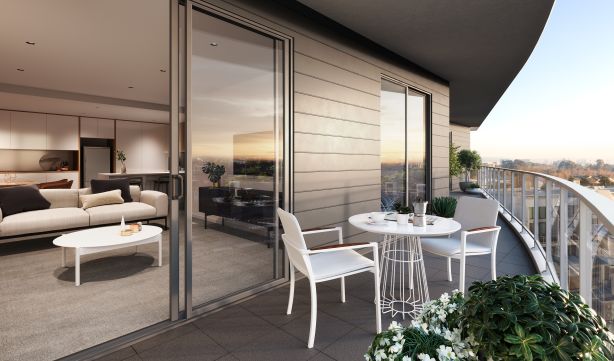 Situated on the corner of Leichhardt Street and Wentworth Avenue, Abrazo is set for completion at the end of this year. The development has a unique design with a slight concave on the street face and was designed by the award-winning Guida Moseley Brown Architects. One and two-bedroom apartments are available.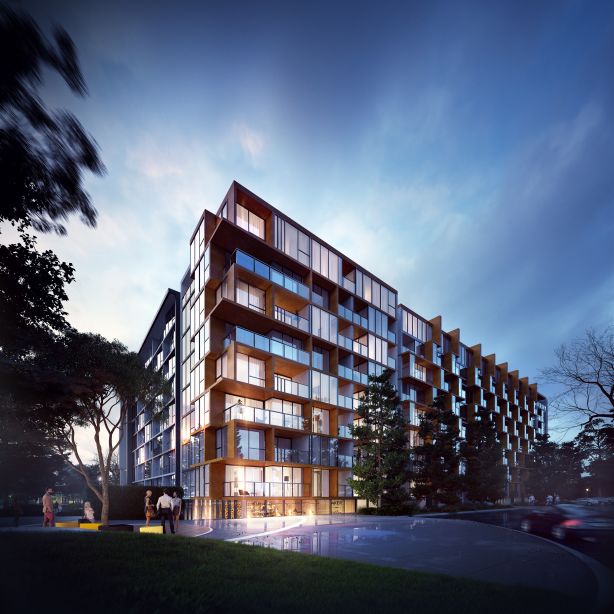 Due to be completed by mid-year, Geocon's Midnight will stand tall in both Braddon and on Northbourne Avenue. The 237-apartment complex will also have a 160-room hotel and 2500 square metres of commercial space. A range of one, two and three-bedroom units are still available for sale with a light rail stop nearby.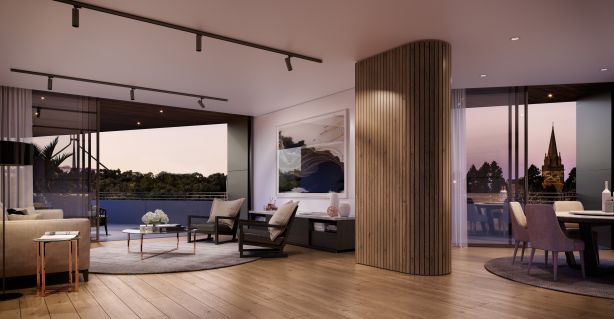 The sod was turned on Forrest's Estate development last month – with an outlook of Parliament House, this is one of Canberra's most prestigious developments. The $110 million dollar complex is set to have 91 luxury apartments and will feature a communal cellar and Gaggenau appliances. It is scheduled to be completed next year. 
This article was first published in www.domain.com.au. Here is the link to the original article: https://www.allhomes.com.au/news/canberra-developments-that-have-commenced-construction-800391/