Two inner-city Melbourne auctions bucked the trend of a weakening market to sell for more than six figures above their reserves on Saturday.
Dreary March weather pushed crowds of neighbours and would-be buyers inside a two-bedroom Collingwood townhouse, packing out the living and dining rooms.
The dozens of people lining the walls and standing on the staircase at 8/20 Bedford Street were a touch more bodies than the new owners Tristan McCaughey and Jake Gipson would like at the low-key gatherings they'll hold to introduce their new address to their friends.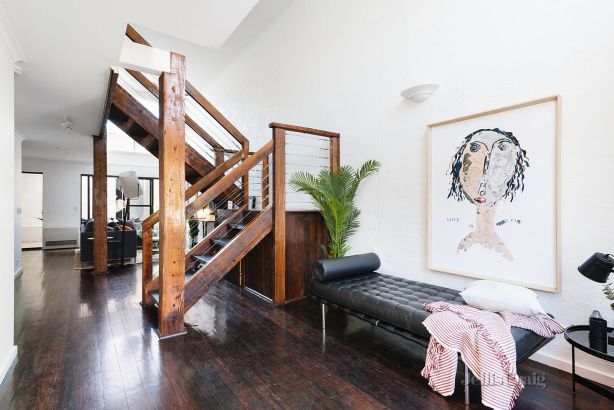 "Definitely not a party pad," Mr McCaughey said following the auction. "I can't wait to have wine and cheese nights and invite my friends over and just show off my home."
Mr Gipson's father Simon bid on behalf of the two young doctors buying their first home and watching on nervously.
He made the first bid of $860,000, close to the top of the quoted price range of $800,000 to $880,000.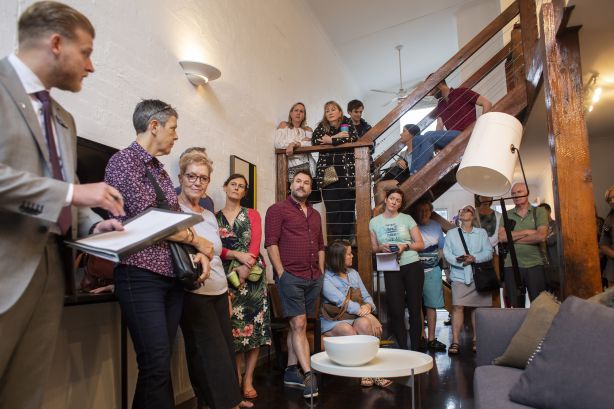 Some 28 bids later the home was sold to the first-home-buying couple.
As the hammer fell at $991,000, the pair embraced. Mr McCaughey said they were overjoyed.
"It's unique, it's in a great location and we're excited because it's our first house," he said. "We were both in agreement with every place we found, we wanted to find something that was just very much us."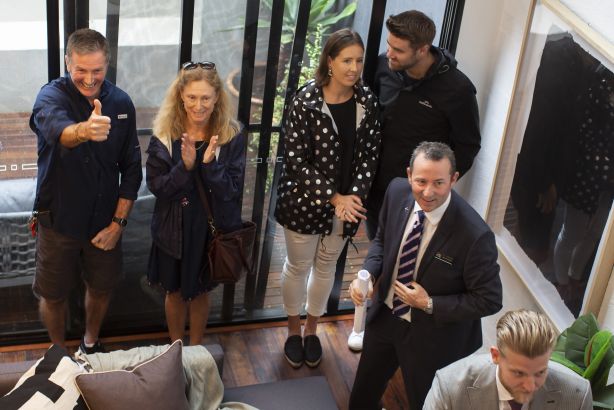 Auctioneer and Jellis Craig selling agent Michael Amarant said the house sold $141,000 over reserve, and had outperformed most other Collingwood auctions so far this year.
"It's been slow but the reason is the agents haven't had a lot of properties to offer with decent-sized rooms," he said. "Unique can sometimes punish you as an agent but in this case unique was a good attribute."
By evening, Domain Group had recorded a 54.5 per cent clearance rate from 492 reported results.
Later in Flemington, a two-bedroom Victorian sold for $113,000 above reserve to a downsizer.
The home was all on one level, which appealed to the empty-nester who bought it.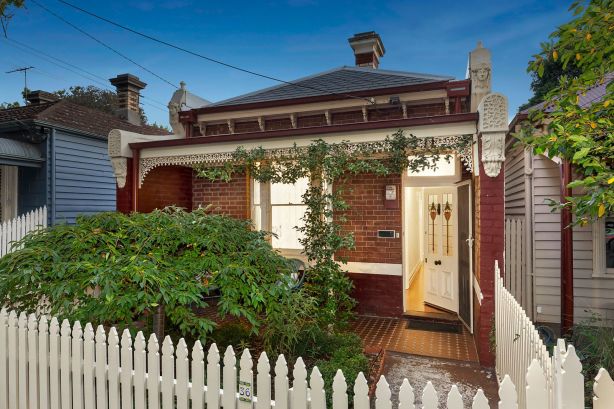 Nelson Alexander agent Ryan Currie said vendor Doug Talbott had set a reasonable reserve of $967,000 for the property at 36 Farnham St, which generated enough interest to sell the home at $1.08 million.
Mr Currie said Flemington auctions were performing well over the past few months.
"Today was a good indication of that. It's feeling a bit more affordable to get in," he said. "Buyers are hoping that if they buy, there'll be some growth and upside in the next few years.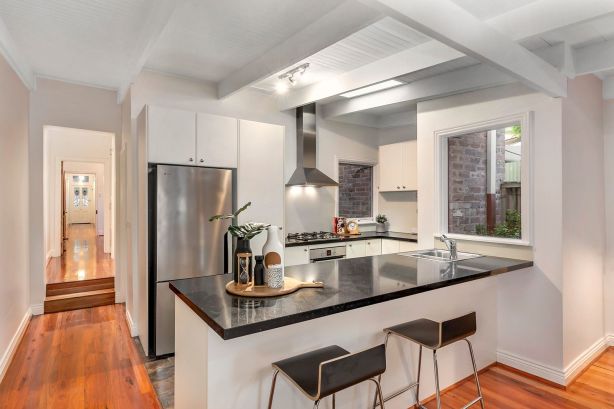 "It's getting a great reputation nowadays as a great inner-city suburb to live in."
Mr Talbott was moving 300 metres up the road with his growing family. He said the location was perfect for him as an inner city worker.
"It takes me 15 minutes to drive into work at peak hours and I work near Southern Cross," he said.
In South Yarra, a dual-storey terrace house sold in post auction negotiations after three bidders let the home pass in.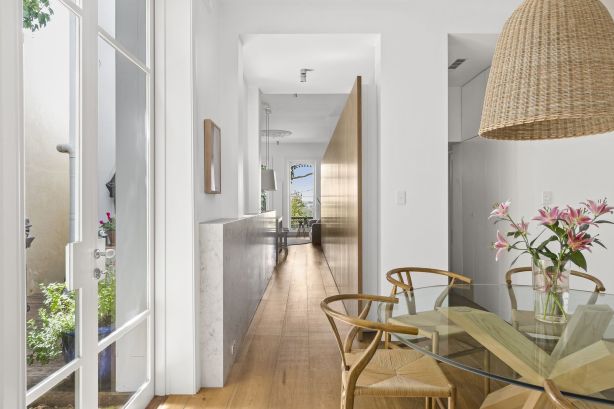 RT Edgar director Jeremy Fox passed in the home at 25 The Righi at $3.2 million after all three parties failed to bid.
"Nobody put their hands at auction and they all came up to me afterwards," he said.
Mr Fox said he received three offers and sold the home post auction, but declined to comment on the price.
The final price is believed to be toward the bottom of the $3.5 million to $3.85 million quoted price range.
"It's a beautiful Victorian terrace with a contemporary renovation which is a great blend of old and new," Mr Fox said. "It's at the top of the hill with really good views and it's light and airy inside."
This article was first published in www.domain.com.au. Here is the link to the original article: https://www.domain.com.au/news/collingwood-townhouse-sells-for-141000-over-reserve-to-first-home-buyers-812296/