Residential property buyers swooped on larger blocks of land and inner-city homes in top streets at weekend auctions as real estate agents reported more orderly levels of demand.
In Turramurra, more than 100 onlookers and 11 registered bidders came to the auction of a four-bedroom home with a pool on 930 square metres.
Five of the signed-up bidders were active at the sale of 11 Satterley Avenue, which sold under the hammer for $1.66 million after bidding kicked off at $1.4 million. The buyers were a professional couple with one child.
"The home had lots of sun, a pool, separate living spaces and a nice outlook – it was good value for money," said McGrath Wahroongaagent Alex Mintorn. "We had a 106 groups inspect it over the four-week campaign."
Open-house inspection numbers and auction turn-outs were also on the rise in other suburbs.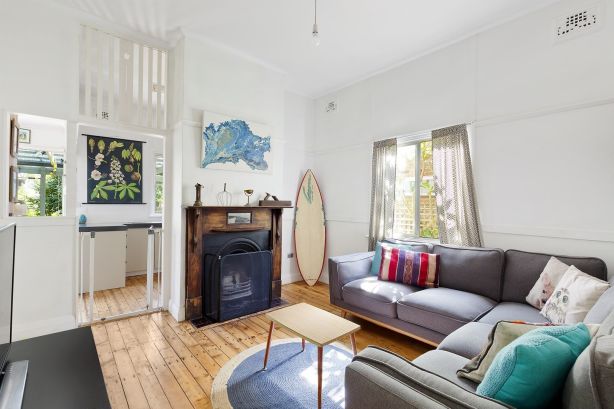 The city's auction clearance rate headed north, too, jumping to 57.4 per cent (from 206 reported auctions). This was well up on last weekend's 45.2 per cent from a smaller sample of auctions.
Agents say buyers are shrugging off negative commentary about the state of the housing market and displaying a greater preparedness to make decisions. But the true litmus test for the market won't come until the weekly auction count regularly exceeds 500 in the next month or so.
On Saturday, lower-north shore agency Cunninghams had an average of 11 buyer groups through the 52 properties it opened to the public.
Managing director John Cunningham said this attendance rate was up on previous weekend results, and a good proportion of auction properties were selling under competition for over-reserve prices.
Land size was all important at his company's auction of an older-style, two-bedroom cottage at 31 Surfers Parade, Freshwater, which had a guide price of $1.75 million but sold to a first-home buyer for $1.86 million.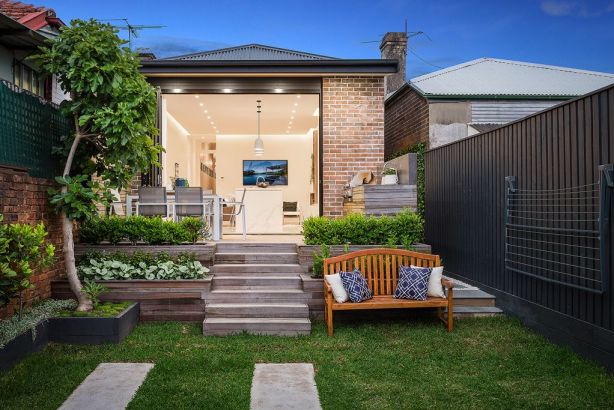 The auction scored an opening bid of $1.6 million. The next bid of $1.8 million, from a buyer's agent representing the eventual purchaser, put the house on the market.
Cunningham said the auction attracted six registered bidders, four of whom participated.
"The house was on a 450-square-metre block, which in Freshwater is a good size," he said. "It ultimately will be a knockdown and rebuild; the buyer is going to live in it for a while and work out what they are going to do."
Other auctions moved at a glacial pace but still brought home the bacon for sellers.
A three-bedroom semi on 223 square metres in one of Stanmore's more popular streets took 40 minutes to move from the opening bid of $1.7 million to the selling price of $1.806 million.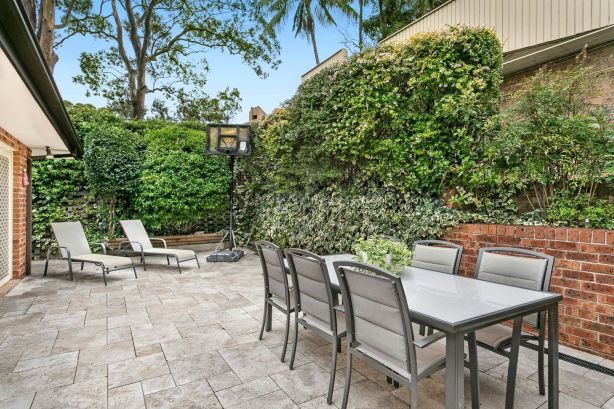 Callagher agent James Burke said the three active bidders at the sale of 99 Macaulay Road stuck to $1000 bid increments for the last 20 minutes of the auction as they contested the renovated home in front of 80 onlookers.
"It was a good auction but a long one," he said. "Macaulay Road is a blue-chip street in Stanmore. It's a very nice spot, and there are a lot of $3 million and $3.5 million mansion-type houses close to this property."
He said 97 groups had inspected the home, which had been pitched to the market about $200,000 above the average rate for three-bedder semis in the suburb.
Across the harbour in Lane Cove, a two-bedroom villa unit at 1/45 Little Street sold under the hammer for $1,205,000, with seven registered and six active bidders.
This property also edged up in small increments after a starting bid of $950,000.
"It took a long time to get where we needed to be," said selling agent Patrick Lang, of Belle Property Lane Cove. "The buyers seemed cautious, but we slowly edged our way there."
Prospective buyers may be cautious and fussy, but many are acutely aware there is only a limited supply of properties available in the pockets of the suburbs they seek to live in.
Cunningham said the general vibe from buyers was positive and confidence was creeping back into the market.
"There have been so many negative reports from so-called expert economists, and the buyers in the marketplace are a little bit over it," he said.
"They are seeing negativity on every front but are watching properties sell around them. It's a catch-22 for buyers at the moment and they're asking, 'What's happening in my micro-market that I am interested in?' It is confusing, but people are acting and we are getting back to a normal market place."
This article was first published in www.domain.com.au. Here is the link to the original article: https://www.domain.com.au/news/buyers-shrug-off-negative-commentary-on-market-as-properties-sell-over-reserve-799982/