The end of his marriage led Darren Hughes to the world of tiny homes.
He was sleeping on the floor of a spare room in a home he shared with his ex-wife when he decided he wasn't setting a great example for his children.
He knew he'd be financially strapped so a tiny house, or a caravan, was the best option for him to move on with his life.
"I saw an image on Google of a tiny home and that led me down the rabbit hole," Mr Hughes said.
His passion for small homes led to him starting up Tiny Houses Australia – a group for likeminded tiny home lovers with a Facebook group that boasts more than 54,000 followers.
It's also led to the first Tiny Houses Festival Australia, to be held next weekend at the Bendigo Racecourse.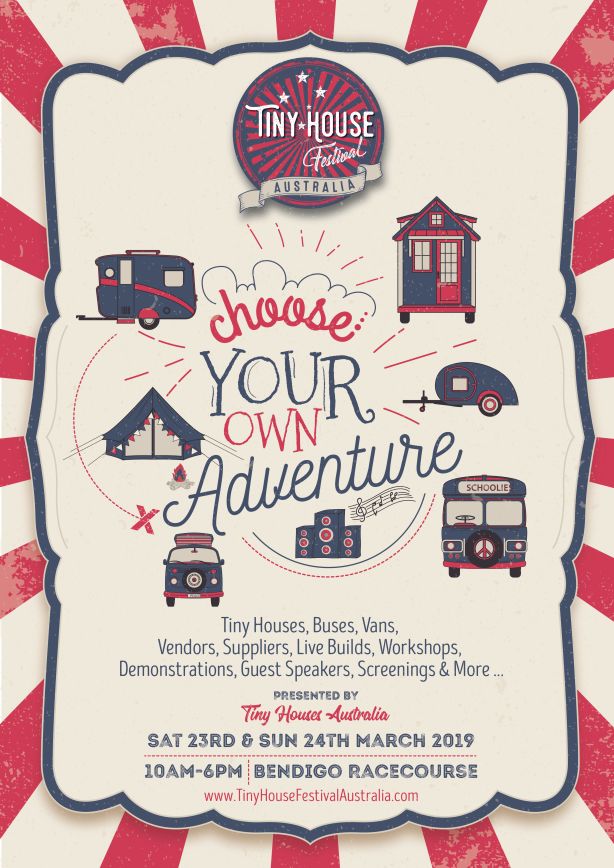 Mr Hughes is running the festival with partner Lisa Adams who, coincidentally, he met via his Facebook group.
Such is the popularity of the tiny homes movement in Australia that more than 2000 people have already bought tickets.
They're keen to see the largest display of houses on wheels — which includes vans and buses people have fitted out to live in — learn DIY tiny home tips and hear guest speakers from across the globe.
The couple expect somewhere between 3000 and 5000 people to attend over the weekend.
At the same time as organising the festival, Mr Hughes and Ms Adams have been planning the build for their new tiny home and looking for somewhere to park it permanently.
The problem for many tiny home owners is that a house on a trailer or that has wheels is considered a caravan. While people are allowed to have a caravan on their property, permanently living in it can cause legal issues.
"Ninety-nine per cent of people in the tiny house community are either on family land or look for land to rent on Gumtree or Facebook," Mr Hughes said.
He said many people would rent in an area that wasn't easily seen to avoid people complaining or the local council evicting them.
"It's not ideal but they do go under the radar. When I first started Tiny Houses Australia six years ago, there was one guy I knew of living in a tiny home in Queensland. There are 600 now that we know of [in Australia]," he said.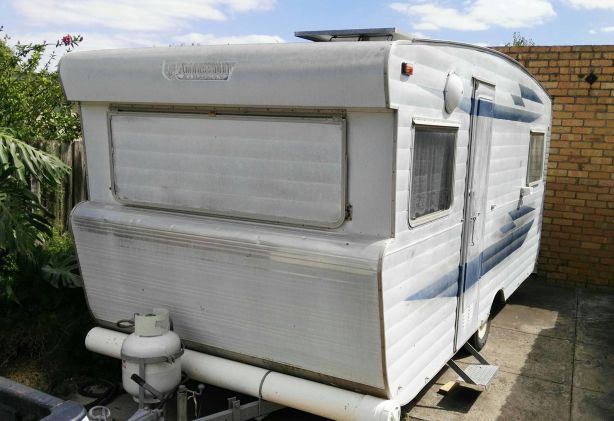 "I guarantee there's thousands more but these people are not on Instagram or Facebook who are living the life."
Mr Hughes and Ms Adams are renting in Melbourne while their new tiny home is being built. They have a trailer which they refer to as the foundation of the home.
The couple previously lived in Kyneton in a vintage 1974 caravan they dubbed Missy – "just to test if we could live in a small space and not kill each other".
The two survived, and Mr Hughes credits his partner with coming up with the idea for the tiny homes festival, and for holding it in Bendigo.
Their new design will be a single-level small house where they can live and they hope to have it in a location where they can continue their work around Melbourne.
"I still have a day job, I'm an Uber driver to bring in the money," Mr Hughes said.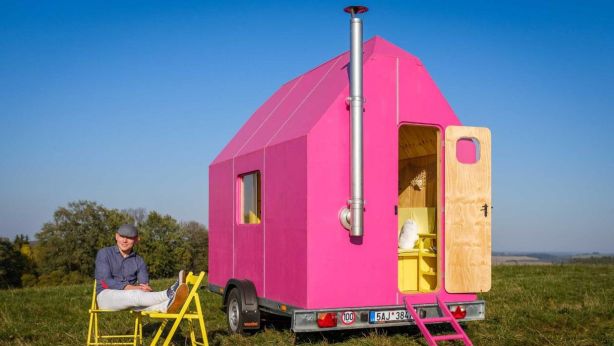 Previous meet-ups held in Bendigo, about 90 minutes north-west of Melbourne, had been very popular with the tiny home community.
"The ethos of the whole tiny house movement is to get away from debt and stress and the rat race, and Bendigo Racecourse is all green and lush so it's a real change of scenery," Mr Hughes said.
This article was first published in www.domain.com.au. Here is the link to the original article: https://www.domain.com.au/news/australias-first-festival-for-tiny-homes-is-on-next-weekend-809660/