When virtuoso multi-instrumentalist James Morrison decided to open a jazz academy, he knew exactly where it should be. Morrison has an association with Mount Gambier stretching back more than 30 years via the Generations in Jazz festival, which he supports with an annual scholarship.
This year marks the fifth year for the James Morrison Academy of Music, a partnership with the University of South Australia, and the third year for Morrison's Jazz Club.
"We've had enough time to get to know the place and see if it's all working," says Morrison of the academy, which is housed in the Old Town Hall, an impressive 1880s building of dolomite and limestone. "The council and the community have been so supportive.
They were already supporting jazz and education – Generations in Jazz is now the largest event of its kind in the world. We get 6000 teenagers here on the first weekend in May, all playing jazz. It creates an atmosphere you don't get anywhere else."
The lure of country life
Morrison and his wife, Judi, made Mount Gambier their home base in 2015 and he loves spending time there when he's not touring around Australia and the world. No matter how far or often he travels, he looks forward to returning to the region known as the Limestone Coast.
"It begins when you get out of the plane and smell the air – you know you're in the country," he says. "You walk from the plane straight to your car, with no waiting, and it's a six-minute drive into town any time of the day. When you get into town, you know everybody and everything seems easy."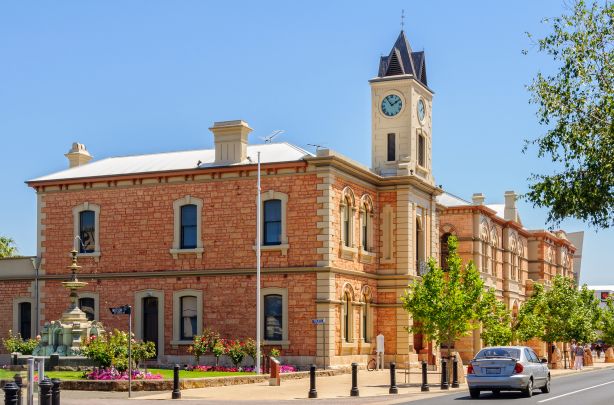 Morrison says he loves the pace of the city – not sleepy, but not hectic like his former hometown of Sydney.
"It's a beautiful part of the world and when I do have a weekend off here I love that we're close to the ocean. People talk about a sea change or a tree change, well we've got the best of both worlds. It's such a nice lifestyle."
Cooler climes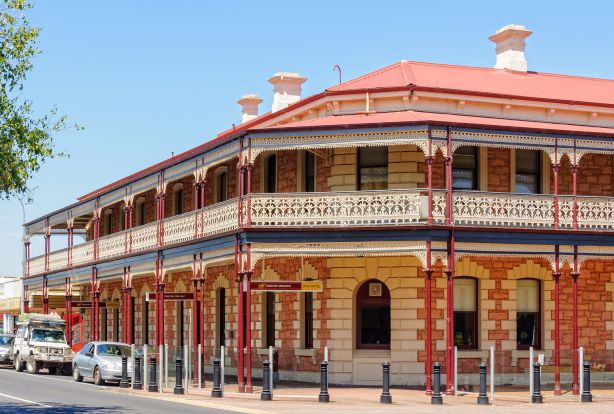 Agent Al Lamond of Key 2 Sale says Mount Gambier offers a cooler climate than Adelaide, fertile countryside supporting the farming of cattle, sheep and timber, and a short drive to the beach or the wineries of the Coonawarra.
"A lot of people who move here are sick of city life. They're looking for a more laid-back lifestyle with city conveniences," says Lamond.
Home to the Blue Lake and Valley Lakes craters, Mount Gambier is a magnet for nature lovers who visit the sinkholes, caves and national parks. Increasingly, they also come for the sublime sounds of jazz.
Top home in the area
Showcasing local limestone, this family home boasts three large living areas with hardwood floors, a timber-topped kitchen and a wrap-around verandah.
Only a few minutes' drive from the town centre shops and restaurants and six kilometres from the Blue Lake, the property sits on 4017 square metres of manicured gardens.
Key 2 Sale advise on a guide of $900,000 to $950,000.